Introduction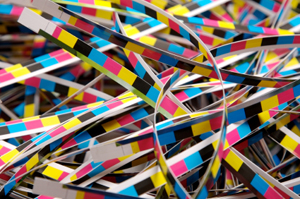 The biggest little print shop in town!
At Master Color, we know that printing is more than putting ink on paper. Printing is about helping our customers meet their communications goals. Whether you need (for example) a 1-color business card, a complete business system, or a full color, die-cut brochure, we're happy to work with you from the very outset, to develop specifications that will best achieve the results you envision, within your budget.
Our niche is small to medium run jobs, but we've printed as few as 1 poster and as many as 1 million single-color flyers! We won't hesitate to suggest another technology or vendor if we feel we can't meet someone's needs. That said, there is little we can't take on! Follow the link to "About our Company" to learn more about our staff and capabilities in Roseville.
Master Color's customers—who range from small businesses, to state agencies and big corporations—all experience our stellar customer service. They know they can turn to us for advice and solutions at the proposal stage, design stage or at any time in the job process. They know they can trust us to deliver great quality while meeting even the tightest deadlines. (Our regulars know that we rarely add rush charges, and minor corrections at the proof stage are also usually gratis.)
Master Color maintains a state-of-the art pre-press department using computer-to-plate technology and the latest software available. In addition, we are pleased to be able to offer the convenience of using Adobe PDF JobReady. The PDF JobReady tool prevents problems such as missing fonts, links and format errors that can occur with crossing computer platforms, programs and typical file transfers. The JobReady pdf tool preserves your file exactly as it was created, so it comes to us ready for speedy production! Just click on the Adobe link above (or elsewhere on the site) to download the tool and get started. Visit the "Resources and Support" page and click on the "Tips & Tricks" link on the left to learn more about how to use it.
Please explore our website. From here, you can request a quote, place an order, upload your files, or review your proofs. But feel free to call us to talk in person! When it comes right down to it, it is people who produce your job. Anyone who answers the phone here can intelligently discuss it with you and answer any questions you may have.
We look forward to working with you!